Replock for Ford Custom - [2012>Current]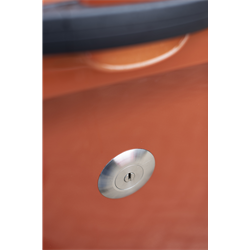 Ford Vehicles are being targeted by thieves, especially the Ford Transit and Custom. The Ford locking system is being overcome by either picking or forcing the cylinder.
The Locks 4 Vans Replock is specially designed to offer protection against these types of attacks. Not only is this an upgrade for the security of your Ford vehicle they can also be keyed alike to L4V deadlocks and slamlocks.
The L4V Replock has the following features;
- Anti "grip and spin"
- Simple to fit, a like for like replacement
- Anti drill
- Anti pick cylinder
- Extra security bezel included as standard
- Can be keyed a like to L4V Deadlocks/slamlocks

SECURITY
Armaplate

From £54.00

Deadlock
Improve security by adding an additional locking point to the door, working independently to the vehicles existing locking mechanism. Provides flexibility by allowing the user to decide when the deadlock is locked/unlocked.

From £53.00

Loomguard
Designed to prevent cutting of vulnerable wiring loom guard on select vehicles.

From £40.00

Replacement Keys
After continuous use all keys will wear. To ensure the correct operation of your additional Security Locks, the key may need to be replaced. Replacement Keys are available to order on line by following the steps below.

From £12.50

Replock

From £110.00

Slamlock
Our SlamLock automatically locks when the vehicle door closes and cannot be reopened unless the correct high-security key is used.

From £53.00